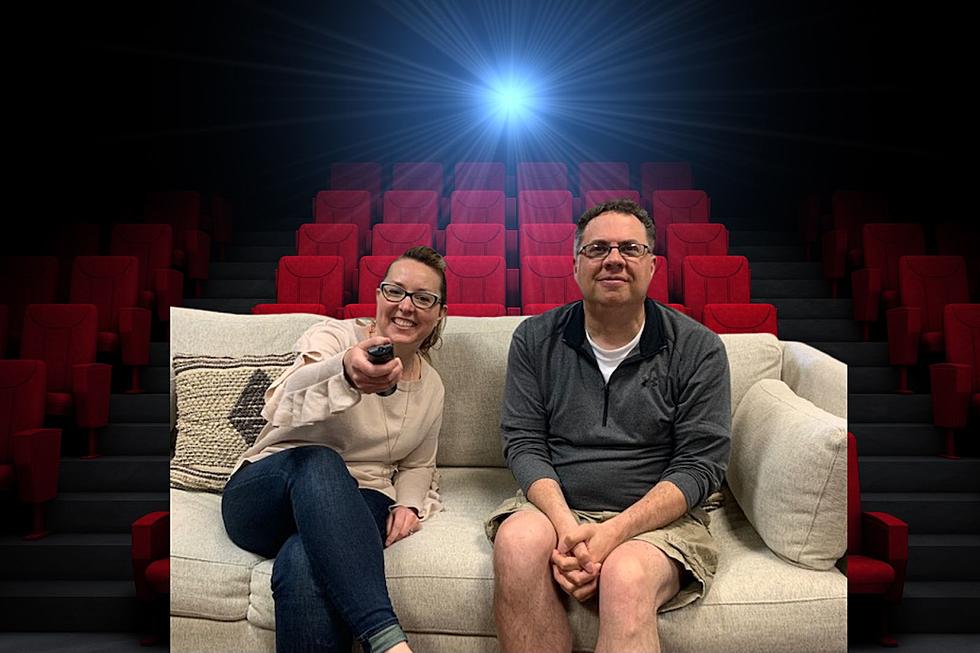 Chris and Ashley From Z100 'Go to the Movies'
Credit: Canva
Cinephiles, cinemaphiles, and movie buffs, this one is for you.
Have you ever played any of the games created around identifying quotes from movies? I can't believe how many there are.
Cinephile: A Card Game
Great Lines from Great Movies Knowledge Cards Deck
The Blockbuster Game: A Movie Party Game for The Whole Family
Name That Movie: 100 Illustrated Movie Puzzles
Ridley's Movie Buff Trivia Card Game
The Movie Misquote Game
Clipology
Movie Mania
Well, we've got one more game for you to try.
Chris and Ashley Go to the Cinema
The game is simple. Friday mornings on The Chris and Ashley Show on Z100 Chris and Ashley will choose a famous movie, then act out a scene from that movie. If you're the first one to recognize that move, call the studios at 406-542-ROCK or 406-542-ROLL (that's 406-542-7625 or 406-542-7655) and tell us what the movie is. If you're right, you'll win two tickets and a popcorn to be used at The Roxy Theater.
About The Roxy Theater
The Roxy is so much more than a movie theater. The Roxy, a beloved staple of the Missoula community is a nonprofit and community-owned theater. Not only can you see independent films, but they feature foreign and classic films, too.
The Roxy also features an Annex or "micro-cinema" that only seats 31 people which is great for private screenings and video game parties, and a Garden, where outdoor films and events take place.
What You Can Look Forward To
Each week we'll do our best to reenact your favorite movies using the magic of radio and keep you up-to-date on all the fun stuff happening at the Roxy. All you have to do is call. And don't forget to download the free Z100 app where we'll send you reminders about when to listen.
Bad Movies That People Love
These "so-bad-they're-good" films are incredibly popular with audiences.
An AI Chatbot Reviews Classic Movies
We asked ChatGPT about 25 of the greatest movies ever made. Here are its reviews...
More From Z100 Classic Rock