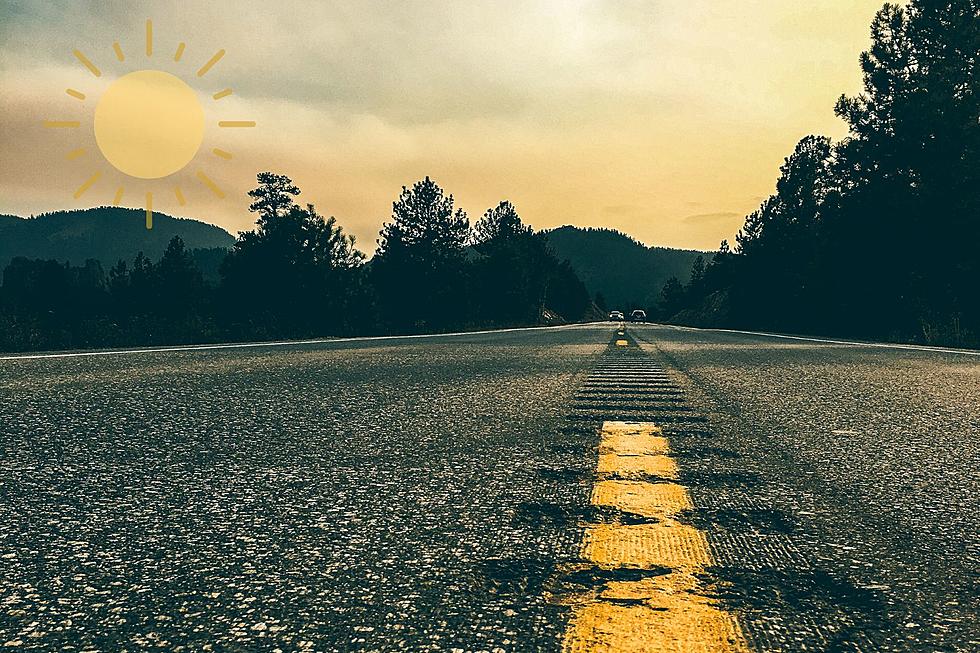 Montana Ranks As One Of Worst For Summer Road Trips
Credit: Canva
Montana is one of the most beautiful states that we have in our country, this may just be my opinion. We have two National Parks, mountains, plains, rivers, lakes, we have so much to explore. Montana is also the 4th biggest state in the country, which means we have a lot of roads. The Summer months are when a majority of people in the country are on the road. While you are traveling through Montana this Summer keep these road games in mind to make the drive a little more bearable.
Montana is Ranked as One of the Worst States for Summer Road Trips
With so many people on the roads, there is inevitably going to be a lot of people visiting Montana this Summer to see so much of what we have to offer. When it comes to hitting the road in the Summer, where does Montana rank as far as the best or worst states for " 2023 Summer Road Trips"? You may be surprised to find out that Montana ranks as one of the worst states to road trip in the Summer according to the latest Wallet Hub report. Montana comes in at number 45 out of the 50 states. With everything that Montana has going for it, and with the amount of people that visit this state, this latest survey was a shock to me.
Texas is Ranked Number One
According to Wallet Hub's analytics, Texas is the best state for a Summer road trip followed by, New York, North Carolina, Ohio and rounding out the top 5 Idaho. Idaho is our neighbor and similar to Montana, why is that we ranked so much lower than they did? I can't imagine driving through Texas in the middle of the Summer and having that be the best state out of them all for a Summer road trip.
Montana Ranks Low in the Major Categories
The three major categories that were considered are costs, safety, and activities. Montana ranked highest in cost coming in at 29. The states that have ranked worse than Montana are Hawaii, Connecticut, Delaware and Rhode Island.
Montana is Not a Safe State for Driving
Safety concerns in Montana, make sense to me. Montana ranks as one of the worst states for drivers. Montana also is one of only two states that doesn't have this law, so that would make sense. As for activities, I have always thought that Montana has so much to do in the state, that the list would be too long to write about in one sitting. When it comes to cost, I took a trip to through Washington, Idaho and Oregon recently and gas was cheaper in Montana than both Oregon and Washington.
Another Montana Survey that May Keep People Away
Maybe Montana's 15 minutes of fame are really coming to an end. Even with a negative report like this one, it doesn't look like it will stop people from visiting Montana this Summer or anytime soon for that matter.
LOOK: Where people in Montana are moving to most
Sta



cker
compiled a list of states where people from Montana are moving to the most using data from the U.S. Census Bureau.
More From Z100 Classic Rock