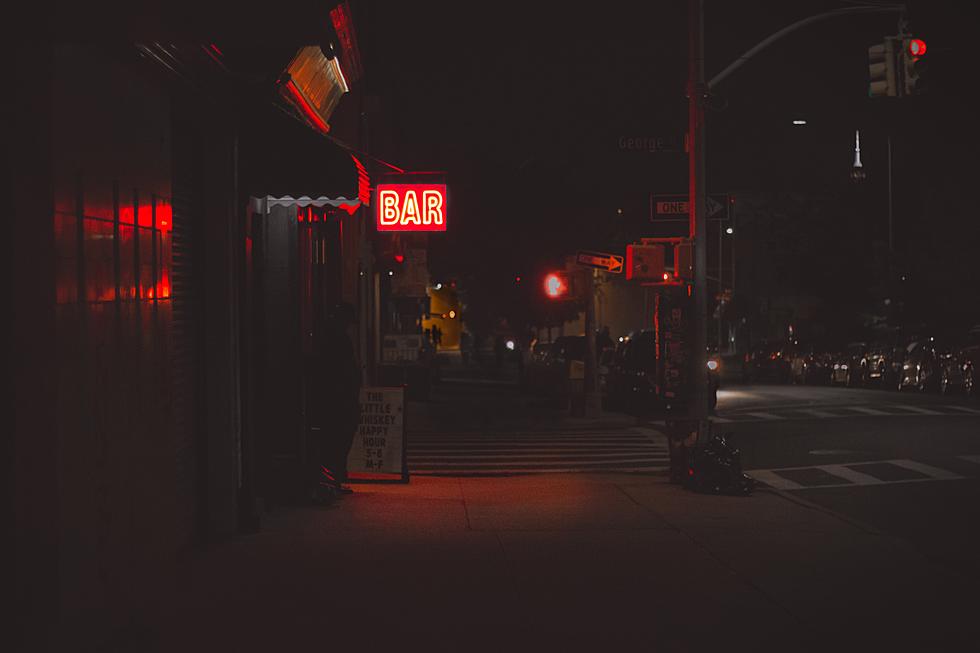 The Number of Bars Per Person in Montana Is Surprising, and Not
Photo by Elliott Blair on Unsplash
The other day I was joking around about Montana and somebody said, "The golden triangle of Montana. There's a bar, or church, or casino on every corner."
It's one of those sayings that feels true but I sort of wondered, is it? I mean, Montana does have a golden triangle, but bars, churches, and casinos is not what it's referring to.
And here's the reality. We know that a lot of people drink alcohol in Montana. You can Google the phrase "drunkest cities in America" and Missoula will pop up, and there are plenty of lists that suggest Montanans like to drink.
This makes me wonder, is drinking in Montana a habit of opportunity?
Back to the idea that there's a "bar on every corner," I Googled again and found a ranked list of states with the most bars per person on 24/7 Wall Street. As I scrolled I saw states with a thriving entertainment culture fly by with rankings like 30th or 15th. I started to get to the top 10 and I still hadn't come across Montana. Then I found Montana ranked at #2 with 24.58 bars per 100,000 people (who are of drinking age).
We Don't Have the Most Bars But...
Remember this is not measuring the number of bars in Montana (we're 24th in that list, according to 24/7 Wall Street). But I think this makes a lot of sense when you consider the states that are in the top five: Wyoming, South Dakota, Wisconsin, Montana, and North Dakota. Most if not all of those states just came through a long winter. So what do many people do to get themselves through winter? They visit the local watering hole and have a beer. And if you're snowed in, it's nice if you don't have to travel too far to find a bar.
If you or someone you know does need assistance with substance abuse, help is available through the Substance Abuse and Mental Health Services Administration. Call their hotline: 1-800-662-HELP (4357). 
13 Fantastic Dive Bars in Montana
Montana is full of great dive bars. Here are a few of the best in the state!
20 Montana Distilleries You Have to Visit
The Montana distillery scene is certainly taking off, and with the access to local ingredients, you can feel good about supporting these establishments all across the state. Here are 20 distilleries that are worth a visit.
More From Z100 Classic Rock