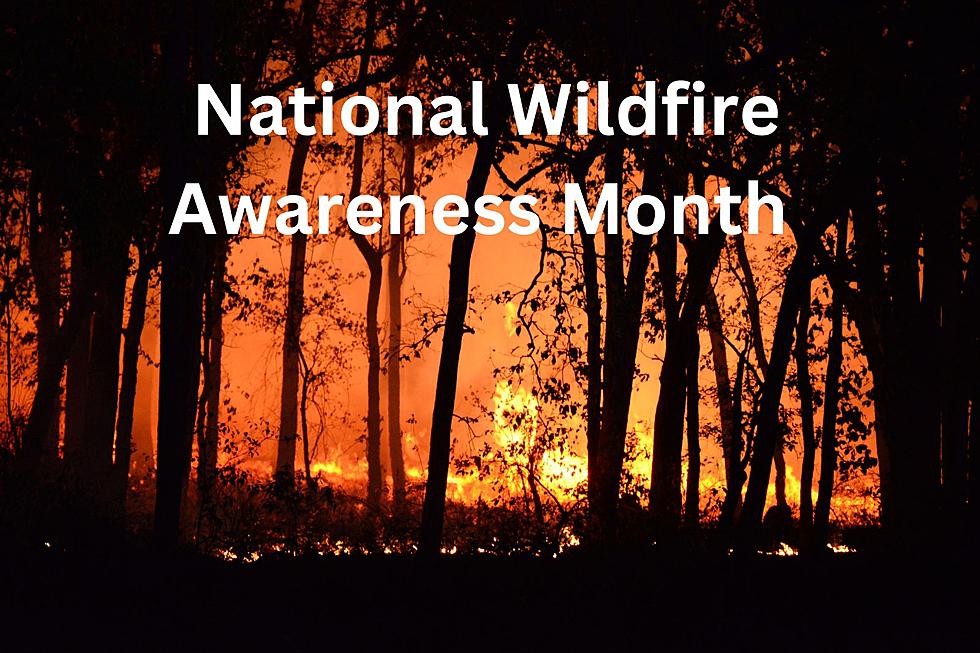 Helpful Tips for Montanans to Keep in Mind During Wildfire Month
Credit: Canva
May is "National Wildfire Awareness Month". If you have lived in Montana for any length of time you are probably aware of the seasons and aware of the fire danger we live with every year. This is a good time to be aware of your surroundings and the change in the weather as we are warming up rapidly.
The Montana Department of Natural Resources and Conservation, with the help of other agencies have created the website mtfireinfo.org. The site can be a vital tool in helping Montanans live with fire. The website offers lots of vital information about fire in our state. You can find out up to date fire information. How to prepare for fire season and what fire restrictions are in place across the state. You might want to bookmark that website for future reference.
Thanks to all the Firefighters in Montana
With the advancement of technology they are able to share fire information quicker and more accurately than they have been able to in the past. Despite technology we can't forget to thank all the men and women that fight fires. Thanks to the seasonal fire fighters, "Hot Shot" crews, Smokejumpers and everyone who helps keep us and our homes safe.
Humans Can Prevent a Surprising Number of Fires in Montana
May is also a good time for a reminder to be mindful when working or recreating out in the woods.
Do not park vehicles in tall grass.
Make sure tow chains are not touching the road while towing.
Make sure campfires are completely out doused with water and coals are cold.
Have water handy when using small engines, like chainsaws, in the woods.
At the time I am writing this article according to the "Fire Information" page of the fire information website 79% of the fires in Montana are human caused. That is a staggering number of fires that can be prevented. As we gear up for another fire season. Please be safe out there.
You Know You're a Montanan If You Can End These With 'In the Woods'
Here's a fun way to see if you're a "true" Montanan. If you can end any of these phrases with "in the woods" and it applies to you, you might be a Montanan. Enjoy.
More From Z100 Classic Rock