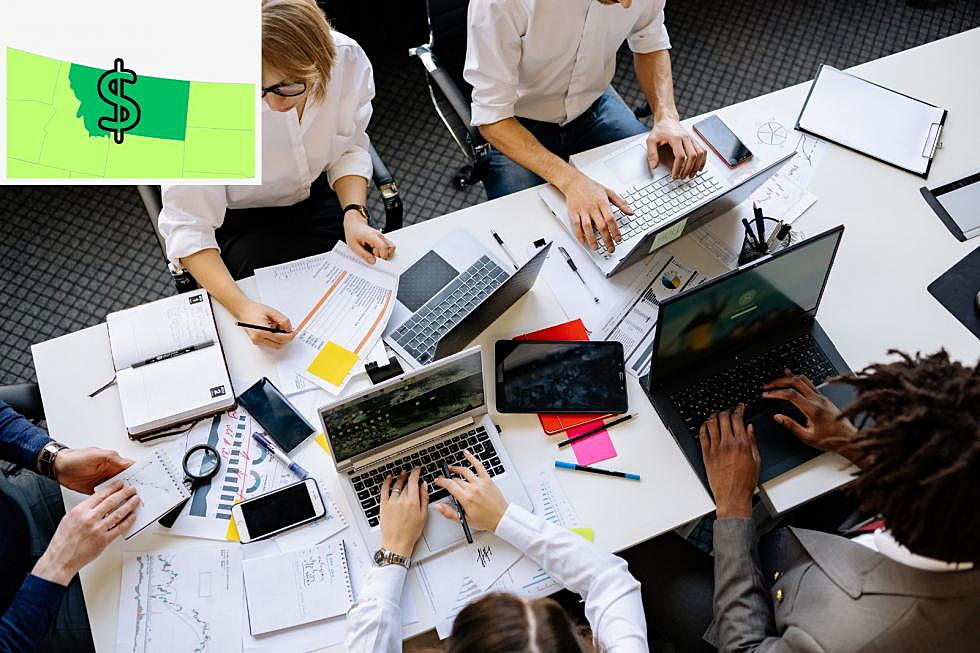 This Is How Much Money You Need to Make to be in Top 5% in Montana
Canva
Money is on a lot of people's minds these days.
While it's more affordable to live in Montana compared to a lot of places in the country, Montanans still feel the pinch, like many adults do. It's common to wonder, "Could I be making more money in Montana" and that leads to questions like, "What does it mean to be rich in Montana?"
Read More: The Signs That Someone in Montana Is Really Wealthy
Being Rich in Montana
Being rich is not the same as making a lot of money. You could own land or other assets but still not be bringing as much money as others.
Related: Who, Where and How Much: Top 10 Landowners in Montana
And "being rich" might feel skewed when there are four billionaires in Montana and only just over 1 million people. The cost of housing in Montana's major cities and celebrity sightings also may make it feel like there's a lot of money in Montana, but that might not be the case.
Making Money in Montana
Montana is actually ranked 40th according to a GoBankingRates in comparison to other states in terms of how much money you need to be in the top 5%. In the #1 ranked state, New Jersey, you need $562,886 to be in the top 5% in the state.
In Montana, you need to make a little over $100,000 to be in the top 20%. But to be in the top 5%, you need to make $370,234.
LOOK: Highest-paying jobs in Missoula
Stacker
compiled the highest paying jobs in Missoula, MT using data from the U.S. Bureau of Labor Statistics.
Gallery Credit: Stacker
These Towns Have the Best Downtowns in Montana
Who needs Time Square when you can have mountain views and small-town charm?
Gallery Credit: Ashley
More From Z100 Classic Rock