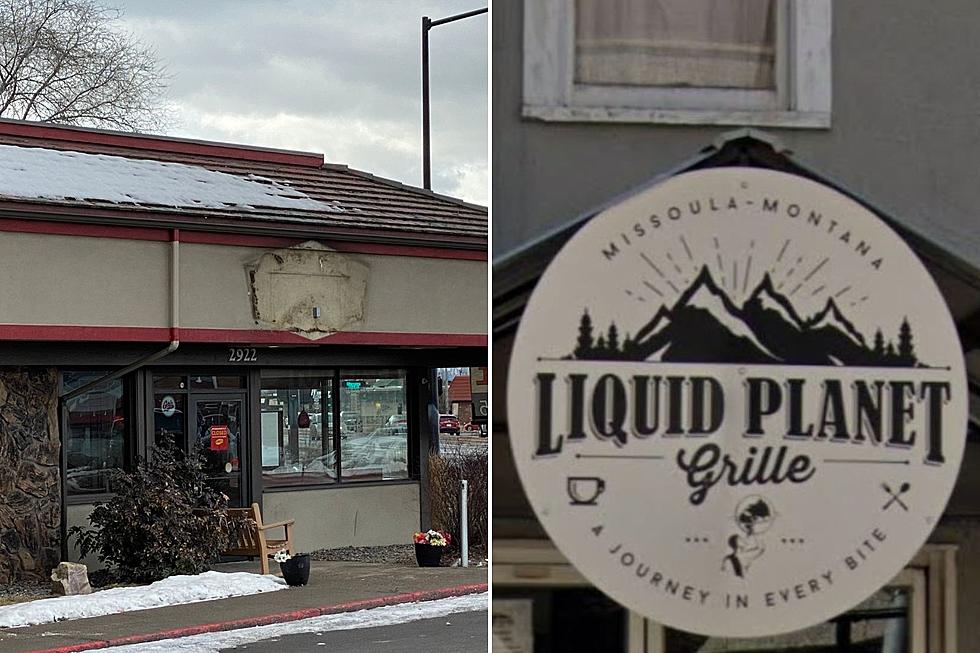 Liquid Planet Grille Has a New Home in the Old Denny's Location
Credit: Chris Wolfe/Google Maps/Canva
We made you aware about Denny's Restaurant closing back in January. Since the closing, people have been curious about what business will go into that space. We gave a few suggestions of possibilities for the building. A few weeks ago the for lease signs were removed from the building. That didn't take long. We have been informed of what business will be moving into the location.
Another Liquid Planet Grille Will Be Moving In
According to KPAX-TV it appears that a second Liquid Planet Grille will be expanding into the old Denny's location sometime in June. Liquid Planet has seven locations in Missoula. The current Liquid Planet Grille located at 1025 Arthur Avenue, in the University of Montana district, offers up a hearty menu serving breakfast all day, along with lunch and dinner. They serve traditional breakfast options as well as vegan options. Lunch and dinner options offer sandwiches, burgers, tacos, soups and more.
You Can Cross Denny's Off the List Of Empty Restaurants
It is good news to see a local Missoula business expand and move into the Denny's location. There are still old restaurant locations that appear to be empty in Missoula. You can now cross off this location from that list, we are waiting patiently for news on some other locations.
Good News For A Missoula Restaurant
We have also had more good news recently about another restaurant that will be expanding. The Boxcar Bistro located in the Old Sawmill district will be expanding. We don't have a date when that will happen yet, but it is great to see another restaurant expand.
28 Missoula Businesses That Opened, Changed Ownership, or Changed Location
Yes, there has been a lot of change with Missoula businesses since 2020. Here is an idea of the business growth that has taken place.
More From Z100 Classic Rock