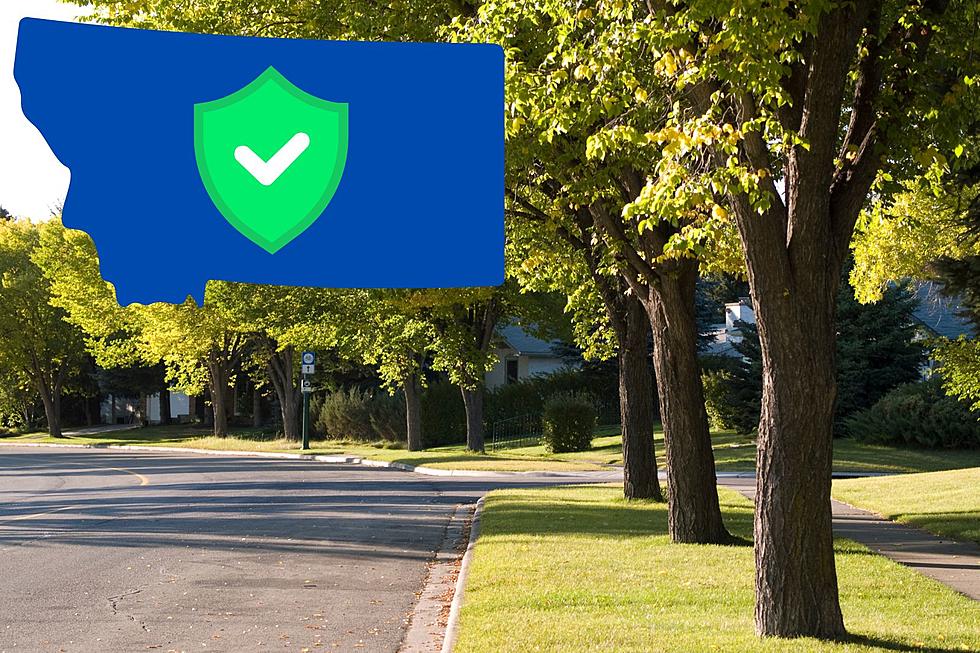 The Safest Places to Live Within 9 Montana Cities in 2023
Credit: Canva
Recently, we covered the cities in Montana that are the safest as compared to other cities across the country, but when you consider just the cities in Montana, they don't make the list. In fact, those two cities--Missoula and Billings--are two of the least safe in Montana.
If you're already in Montana, you want to know where the safest places are in your city. We pulled together data to determine the safest neighborhoods in nine Montana cities.
Data below regardings Montana's safest cities comes from safewise.com and data concerning each city's safest neighborhoods comes from neighborhoodscout.com.
Safest Neighborhoods in Billings Montana
Safewise.com identifies Lockwood/East as the safest neighborhood though technically, it's a census-designated place and falls outside the Billings city limits. Baseline/Hesper is also on the outskirts of Billings at #2. West Shiloh, at #3 is closer to Billings proper.
Safest Neighborhoods in Bozeman Montana
Bozeman ranks as the 5th safest city in Montana according to Safewise.com and the Springhill/Sedan neighborhood is the safest, which, according to their map, seems to cover large swaths of land around Bozeman proper. Southeast/Sourdough at #2 is more central to Bozeman.
Safest Neighborhoods in Columbia Falls Montana
Ranked as the 4th safest city in Montana, Columbia Falls doesn't have many neighborhoods, but Columbia Falls East is considered the safest.
Safest Neighborhoods in Deer Lodge Montana
Coming in as Montana's second safest city, the safest neighborhood in Deer Lodge is--Deer Lodge. The town is measured as a single neighborhood by Neighborhood Scout, so there isn't any data to break down.
Safest Neighborhoods in Helena Montana
Similar to other Montana towns, the safest neighborhood is one that is from Helena proper: Rimini. That's the case for Lakeside, too, at #2.
Safest Neighborhoods in Kalispell Montana
Kalispell's safest neighborhood is Rhodes/Batavia followed by La Salle and Evergreen West. Interestingly, the safest neighborhoods are not the ones with the highest appreciation since 2000--that would be Kalispell East, Kalispell Southwest, and City Center.
Safest Neighborhoods in Lewistown Montana
Lewistown is small enough that it only has two neighborhoods according to Neighborhood Scout, but the safest neighborhood is Lewistown Junction. Safewise.com also lists Lewistown as Montana's 3rd safest city.
Safest Neighborhoods in Missoula Montana
Neighborhood Scout lists two neighborhoods that aren't exactly in Missoula's city limits (Lolo and Bonner) as the #1 and #2 safest neighborhoods, but coming in at #3 is East Missoula.
Safest Neighborhoods in Whitefish Montana
Named the safest city in Montana by safewise.com, the safest neighborhoods in Whitefish are Whitefish North, which is also the most expensive, and Whitefish Northeast.
The Top 10 Hotels To Stay At In Montana According To Booking.com
Looking for that place to hang your hat on your travels. Here are the top 10 locations according to ratings at the
Booking.com
website.
Scary Towns In Montana According To Reddit
Towns in Montana to beware of according to Reddit.
More From Z100 Classic Rock