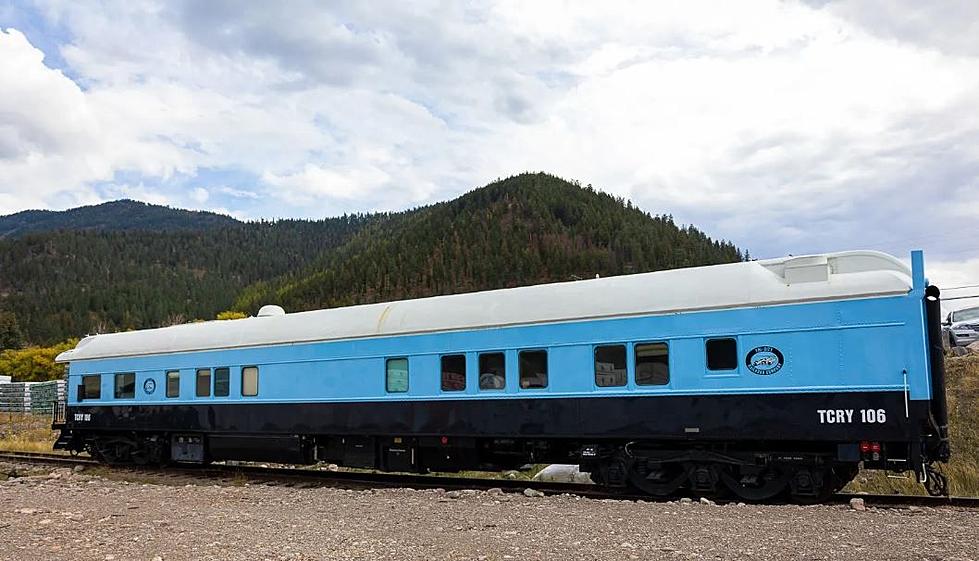 Unique Property: Want to Buy a Historic Montana Rail Car?
Brendan Bailey, Regent Realty via Realtor.com
When I lived in Maine there was a rundown, wooden sailboat for sale in a parking lot that was near my apartment. Where it had paint, it was chipped and cracked, and it very well could have had a hole (or several) in it. But my husband would ask me every time we passed it together, "Wanna buy a boat? We could live on it."
I'm not a live-on-a-boat kind of person, but I was a fan of "The Boxcar Children" box series when I was a kid, so I could maybe be talked into being a live-in-an-old-train-car kind of person.
Montana Rail Car For Sale
An electric blue, fully renovated rail car is for sale in Bonner, Montana. Being that it's a rail car, as opposed to say, a house or apartment, the property description is a bit unique.
This historic Pullman-Standard 3-compartment, 2-drawing rom/Observation Lounge (TCRY 106) was built in 1925 and refurbished and mechanically overhauled in 1998.
Given the unusual nature of the property, you might wonder how to use it. It is categorized as a "Manufactured Home" on reatlor.com, so you would have to have land for it. But, as they recommend, you could use it as, "a unique residence, vacation rental, [or] tourist attraction..." The property is listed by Brendan Bailey with Regent Realty for $249,000.
I've eaten in one or two "rail car restaurants" so I wonder if with a few more renovations it could be used for that purpose as well. Then again, you may not want to do much to it because you might not want to change the Montana and western-themed aesthetic.
Take a look at the inside of this unique structure.
LOOK: Refurbished Montana Rail Car For Sale
The historic rail car from 1925 is for sale and could be used in a variety of ways. Take a look at how unique it is on the inside.
Gallery Credit: Ashley
'Once in a Lifetime' Montana Ranch for Sale
The Grey Wolf Ranch in Seeley Lake, Montana is an impressive property with a long history and classic, Montana features.
More From Z100 Classic Rock