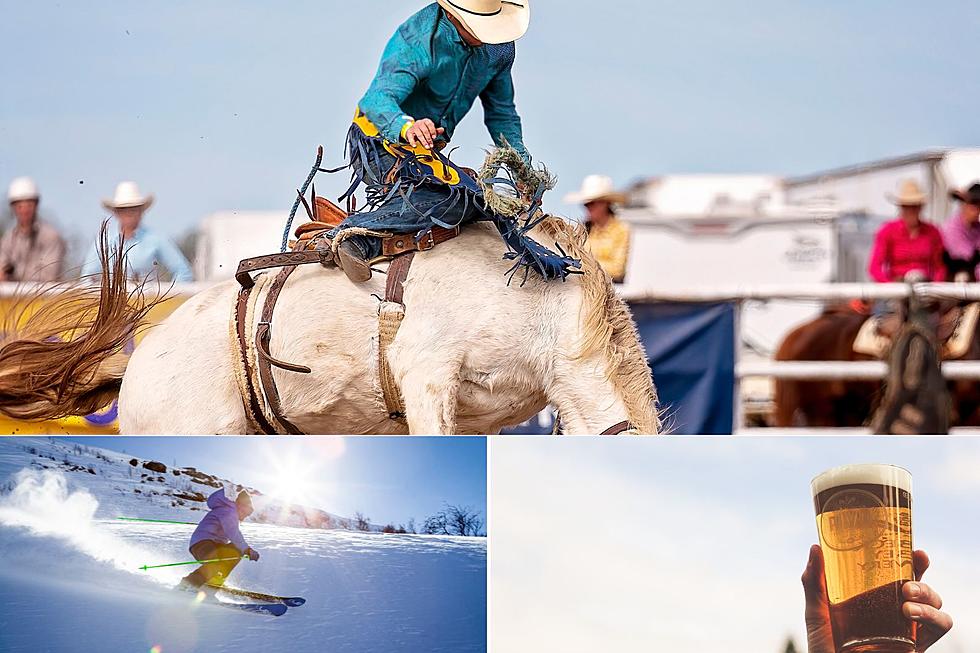 Yee Haw! Looks Like Montanans Want an Official Sport
Credit: Canva
An initiative has been proposed in Montana to get us an "Official State Sport". Once approved by Montana we could get the chance to vote on what sport we would like to see by November of 2024. The group is proposing Rodeo to be Montana's Official State Sport.
Montana Born Pro Athletes
Montana has had some pretty amazing athletes born here and have competed at the highest levels of their sports.
11 Montana Born Professional Athletes
The proposal for the official sport is Rodeo, that is a pretty solid choice. Montana has produced some world class rodeo athletes.
Bill Linderman
Bud Linderman
Shawn Davis
Deb Greenough
Dan Mortensen
Bill Smith
Bud Monroe
Benny Reynolds
Clay Tryan
Bill McGuire
This isn't by any means a full list of the all the rodeo world champions that have come from Montana. If Montana doesn't choose to vote rodeo as it's official sport, what other sport should be chosen?
Our Listeners Chimed In On the Official Sport of Montana
We asked our listeners what sport should be the official sport of Montana, and as always you came with the answers. Some agree that rodeo should be our official sport.
Jennifer- Rodeo
Derek- Steer werestling
Dee- Rodeo
Hal- Saddle bronc riding
Randy- Rodeo or Skijoring. I guess something could be said for fly fishing.
Some of our listeners think that with our mountains and winters it should have something to do with winter activities.
Mark- Skiing/ Snowboarding of course
Julie- Skiing
Ryan- Hooky-bobbing (the art of being pulled on snow covered roads by a car)
Some understand Montana's wildlife way of life.
Kyle- Wolf-trappin'
Crystal- Huntiing!
Some just want to enjoy the great outdoors in Montana.
Susan- Hiking
Celia- Floating the rivers
Some listeners just want to relax and enjoy themselves, remember to enjoy responsibly.
Danica- Clearly it's drinking, come on!
Jason- Bongathon
Elise- Keg Stands
One person likes the high octane.
Then there are those that have a sense of humor.
Ryan- The Bison Throw
Leoria-  "Touron Tossing"/  "Whack a Tourist"
James- Wrestling Grizzly bears
I think it is time Montana does get an official sport. No matter which sport you think it should be, we may get a chance to vote for a sport soon.
15 Montana T-Shirts to Wear and Show Your Montana Pride
Whether you're looking for humor or a great design, wearing t-shirts that celebrate Montana is a surefire way to show your love for the state.
More From Z100 Classic Rock