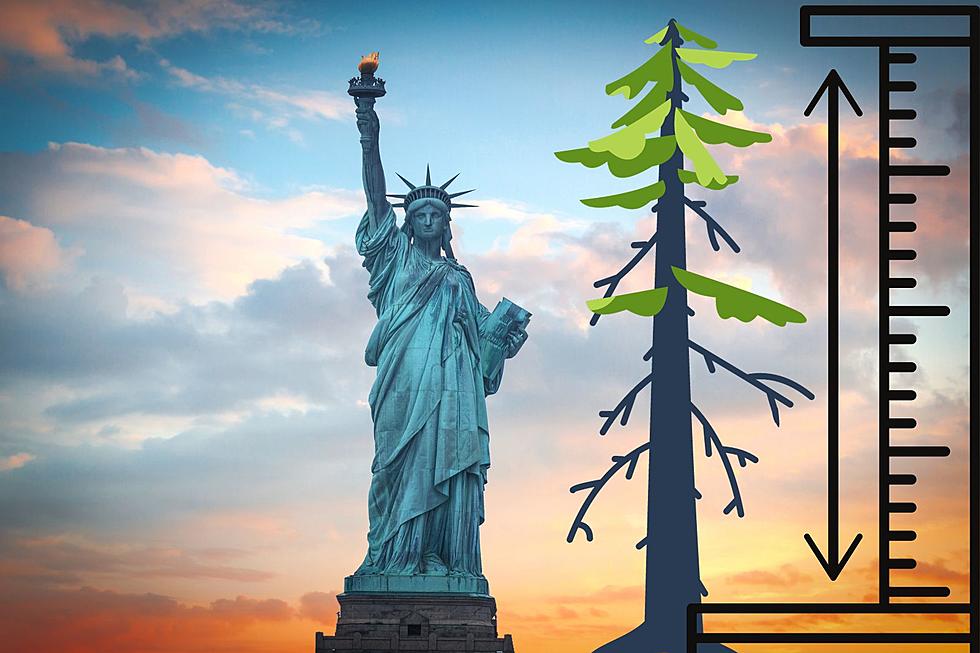 Montana Is Home to the World's Largest Larch Tree
Canva
Have you ever met, "Gus" the tree? He's old, and tall, and is a bit famous too.
"Gus" is a western larch (Larix occidentalis) that is 1,000 years old and he's taller than the Statue of Liberty at 154 feet (technically the statue is 151 feet tall while the pedestal is 154 feet tall). He's so tall, that he's considered the tallest larch tree in the world, although Crown of the Continent acknowledges this isn't necessarily a "definitive claim" though plausible.
However, the National Register of Trees has "Gus" listed as a Champion Tree. He was nominated in 2011 and crowned in 2018.
Read More: 'Once in a Lifetime' Montana Ranch for Sale
The western larch is common in our area as it's native to North America. It's estimated it can grow to be up to 197 feet tall.
If you've never visited Gus in his natural habitat, here's a look at Gus from this fall:
Gus is located near Seeley Lake in the James Girard Memorial Tamarack Grove and visitors say, you can even get a glimpse of him from the parking lot.
Who Was James (Jim) Girard?
Jim Girard was a notable "timber faller and timber cruiser who became a legend in the U.S. Forest Service, according to the Forest Service Museum. He is responsible for creating a system for measuring tree size that is still used today. The Museum goes on to say that Girard worked in western Montana near the turn of the 20th century and when he spent time in Seeley Lake, he was part of "the largest timber sale the U.S. Forest Service had made at the time, 50 million board feet."
It's impressive how long Gus has survived (he's made it through at least 40 wildfires, according to seeleylakelife.com), and it's hoped he'll survive for many years to come.
'Once in a Lifetime' Montana Ranch for Sale
The Grey Wolf Ranch in Seeley Lake, Montana is an impressive property with a long history and classic, Montana features.
More From Z100 Classic Rock