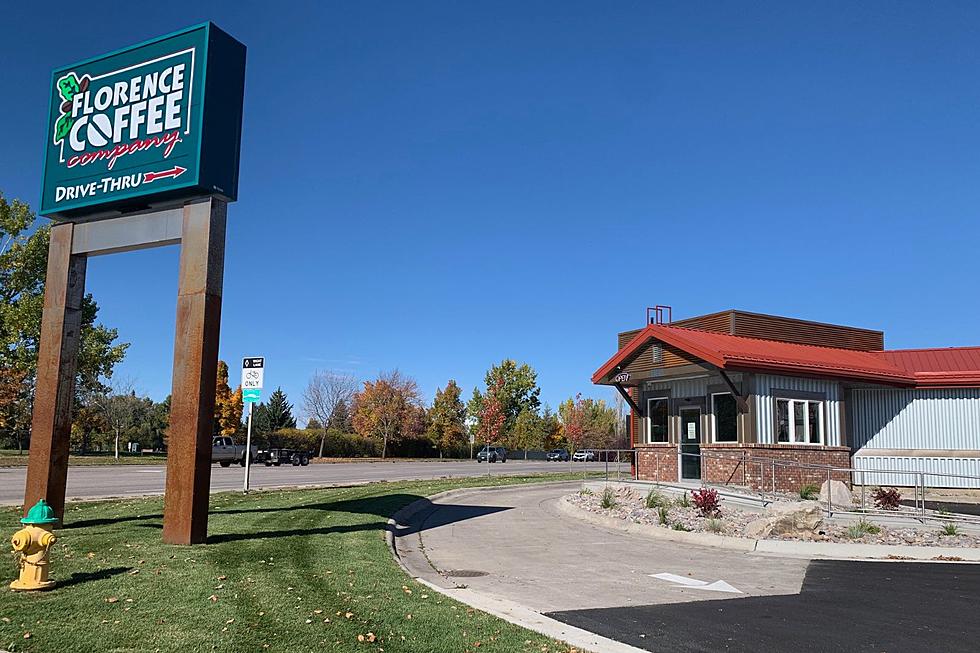 New Coffee Drive-Thru Now Open on South Reserve in Missoula
Ashley, Townsquare Media
For over a year, we at the radio stations have been waiting patiently for something new to open at 3150 South Reserve St.
Before March of 2022, the location housed a Subway, which was a convenient lunch spot, not only for our office but also the businesses in our neighborhood and for people on their way out of Missoula and down the Bitterroot.
After the Subway closed, we speculated about what would be going in next. In February, we learned the location would be home to a new Florence Coffee. Over the next few months, we waited and watched as the location was renovated.
This week, we noticed the neon "Open" sign was turned on at the new location. I walked over to the drive-thru and discovered that it was true! The new Florence Coffee is now open.
The area of the building that was once the lobby in the Subway is closed to the public. General Manager Sam Jochinsen confirmed the plans for this particular location.
"Unfortunately, we will not have a sit-down service there. The space is for drive-thru, our new training facility, and office space for interviewing."
Jochinsen also shared that the location's grand opening will be next week, October 17-20. During the grand opening, any 12oz drink is free and they're offering $2 off any other size drink.
"We are very excited the shop is finally open!" Jochinsen said.
Florence Coffee Co. will also be hosting its 10th Annual Pet Costume Contest next week on October 15 and 16. You can find details about the contest here. The new South Reserve location will be participating in the contest.
45 Missoula Businesses That Opened, Changed Ownership, Expanded, or Changed Location
Yes, there has been a lot of change with Missoula businesses since 2020. Here is an idea of the business growth that has taken place.
Gallery Credit: Ashley Warren
More From Z100 Classic Rock