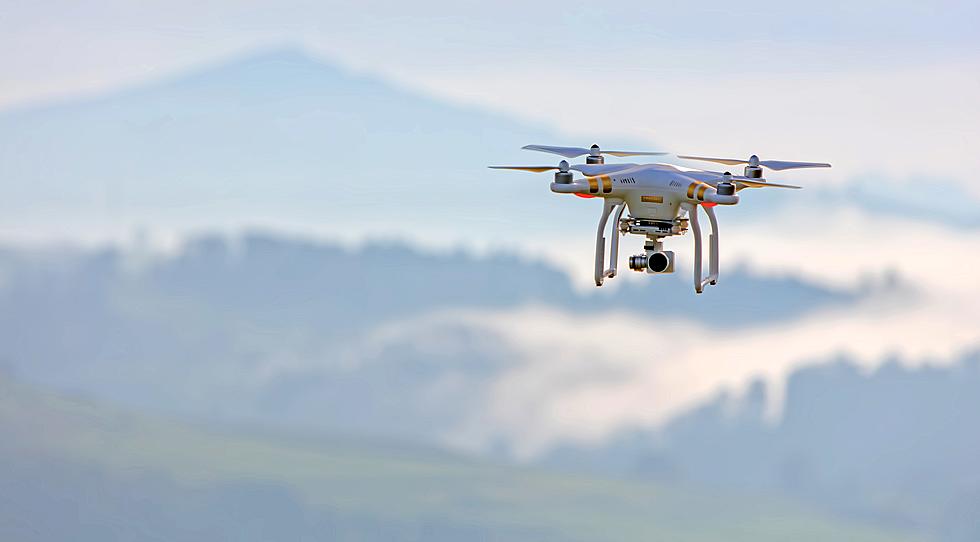 Heads Up: You Might See Drones In Western Montana For the Next Few Weeks
Photo by Ricardo Gomez Angel on Unsplash
After Montana made international news earlier this year when a Chinese spy balloon was spotted over Billings, Montana, Montanans may find themselves looking at the sky a bit more frequently.
In this case, if you see an unusual number of drones, or drones more frequently in the sky, it's no cause for alarm.
Related: What the Chinese Spy Balloon Saw Over Billings, Hypothetically of Course
Stevensville Police Department Releases PSA About Drones Project
On Thursday, November 9, the Stevensville Police Department posted a message to its Facebook page alerting residents to a survey that will be conducted for the next few weeks. The survey is on behalf of a broadband company.
Questions were addressed by the Stevensville Police Department in the comments:
Q: "Is this only within town limits" 
A: "It is my understanding that they will be flying within town limits."
Q: "What Govt Agency or company/corporation is operating these drones?"
A: "They are CHR Solutions and were contracted by Grizzly Broadband."
A resident of Stevensville commented that the drones and the operators had been in the Lone Rock neighborhood and they were "very respectful and clearly know what they are doing."
More About the Companies Conducting the Survey
Both Grizzly Broadband and CHR Solutions are broadband companies dedicated to providing internet and well as other services. Grizzly Broadband is based in Hamilton, Montana, and focuses on providing internet and technology to rural areas. As mentioned in the Facebook post above, CHR Solutions was contracted by Grizzly Broadband. They are a company out of Houston, Texas, and specialize in services like software, broadband, engineering, IT, and network operations centers for Communications Service Providers.
Have You Seen Missoula's Utility Boxes? Here are 21 of Them
Missoula's Traffic Light Box Art
Gallery Credit: Chris Wolfe
LOOK: Here are the states where you are most likely to hit an animal
Hitting an animal while driving is a frightening experience, and this list ranks all 50 states in order of the likelihood of such incidents happening, in addition to providing tips on how to avoid them.
Gallery Credit: Dom DiFurio & Jacob Osborn
More From Z100 Classic Rock