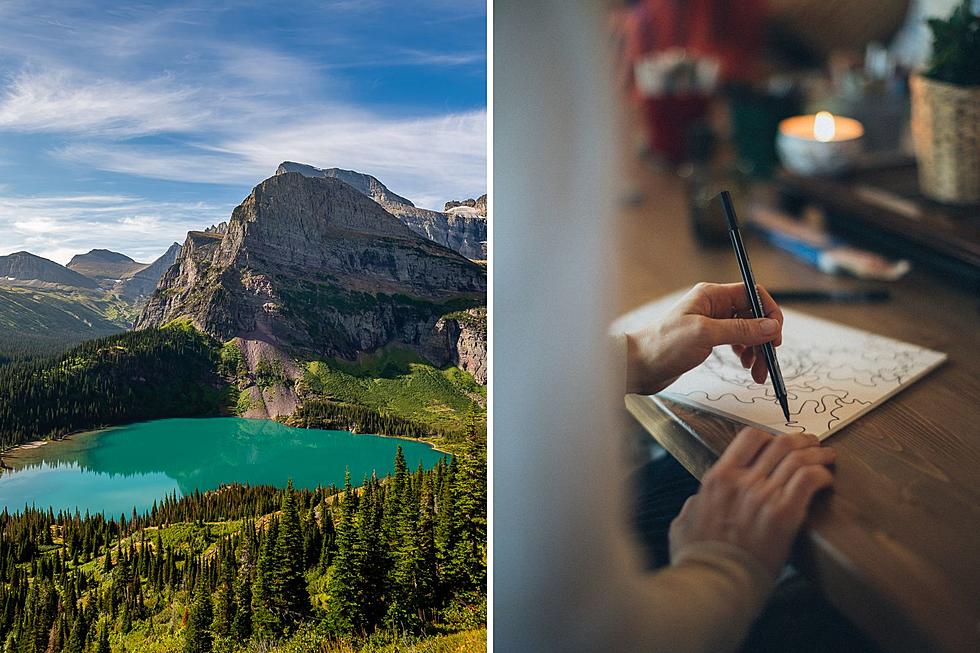 Vibrant Illustrator Educates About Montana and Its National Parks
Credit: Canva
I'm a sucker for infographics. And I think I can trace this back to my love for acrostic and concrete poems. You know, acrostic, the poems made by spelling out a word vertically, and concrete, the poems that are written to look like a shape. I probably have Shel Silverstein to thank for that.
Infographics are just the "adult" and nonfiction versions of acrostic and concrete poems. And information is just getting more visual in general. Screengrabs of Tweets used as memes, TikToks with overlaid ballooning text--digital communication, in general, is becoming more visual.
So when I discovered a professional illustrator with a penchant for "lesser-known facts" who combines his visual and storytelling talents into memes and books, I almost let out an audible, "squee!" It doesn't get much better than looking at something pretty while learning something at the same time.
Josh Quick, a Montana Illustrator
Josh describes his work in his bio as "custom typography, stylized illustration, hand drawn brush and ink strokes, comic strips, dynamic color schemes, and catchy concepts." Take a look:
I didn't know Charley Pride played baseball in Montana.
The graphics on his Instagram account are not only informative but useful. Invasive aquatic species is a huge issue in Montana. Josh offers this helpful graphic, distinguishing which mussels are native:
He also provides #montanaquickfacts, like this one:
Or miniature lessons in history, like this one:
If you're as fascinated with his work as I am, you might consider buying one of his books. He has a book of "Montana Quick Facts" but also "Glacier Park Quick Facts" and "Yellowstone Quick Facts."
Keep your eyes peeled when you're in Missoula--you may see his work on billboards or on Missoula websites.
25 Stunning Photos of Glacier National Park
Check out 25 pictures of Glacier National Park, the "Crown Jewel of the Rockies."
More From Z100 Classic Rock