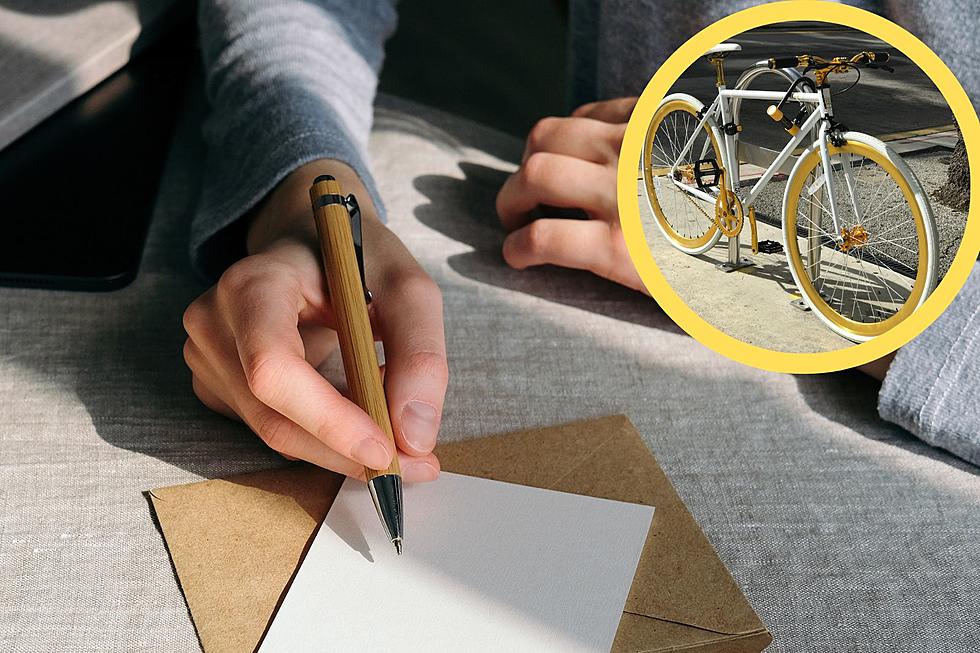 Open Letter to the Cyclist I Watched Get Hit By a Car in Missoula
Credit: Canva
Dear Cyclist,
First, I hope you're okay.
It was the afternoon in downtown Missoula and I was running an errand. I had been bopping around and was finishing up the last errand of the day.  I had been thinking about how I was a little tired, but I was almost done. From the south, you started to cross the street, and in front of me, the car started to move forward. It wasn't until after I said it four times that I realized I was saying it out loud.
"They're going to hit him. They're going to hit him. They're going to hit him. They're going to hit him."
It really was like watching a movie, or a scene in slow motion as my brain filled in your trajectory and the trajectory of the vehicle. As your body curled unnaturally over the hood of the driver's car, your body round, your limbs flailing, it was nothing like the stiff-as-a-board mannequins they use in the movies. At this point, still saying it out loud, my horrified chant changed.
"Oh my god. Oh my god. Oh my god. Oh my god."
You wonder if your training will take over when you're in a crisis situation. I was a fitness instructor for 10 years and I was certified in both first aid and CPR. I'd never witnessed or come upon an accident, so I didn't know what I would do. When I saw you slide off the vehicle and onto the ground, I parked my car and put on my emergency flashing lights.
"Are you okay? Are you okay? Are you okay? Are you okay?"
For a split second, I was ready to do CPR, but you stood up and walked your bike over to the sidewalk. Cyclist, you clearly were in shock.
By this time, others came to your aid. I saw people on their phones, but none of us were sure if anyone had called 911. People are always on their phones, so it was hard to tell if they had seen what happened or not.
"Do you want me to call 911? Do you want me to call 911? Do you want me to call 911?"
I hope I didn't add to the stress of the situation but I was so worried for you, as I kept repeating the question, and you pleaded for a minute to self-asses. There weren't any obvious broken bones, but one woman said, "Look at your arm. It looks pretty beat up," or something to that effect. You said your ribs felt bruised. I said, "If it were me, I'd go get checked out."
By now, traffic was backed up, and the woman who hit you had parked her car and had come around to where you were on the sidewalk. I offered to be a witness, to wait for the police to arrive.
You see, I'm the wife of a cyclist. Years ago, my husband was in a near-fatal bike accident in downtown Portland, Maine. When he came home to me, only minutes after leaving for work, looking much the way you did, I crumbled. For years after, I think about his accident and how lucky he is to not have broken anything. To be alive.
You told me I didn't have to stay, as did the woman who hit you. I believe she stayed with you and I imagine that you sought medical treatment. I hope.
I hope you're okay.
Sincerely,
The Woman Who Saw You Get Hit
Best Patios and Decks in Missoula For Chilling, Vibing, and People Watching
Looking for a place to enjoy a beverage and a nibble while enjoying a little sun and people-watching? Here are Missoula's best patios and decks.
Have You Seen Missoula's Utility Boxes? Here are 21 of Them
Missoula's Traffic Light Box Art
More From Z100 Classic Rock