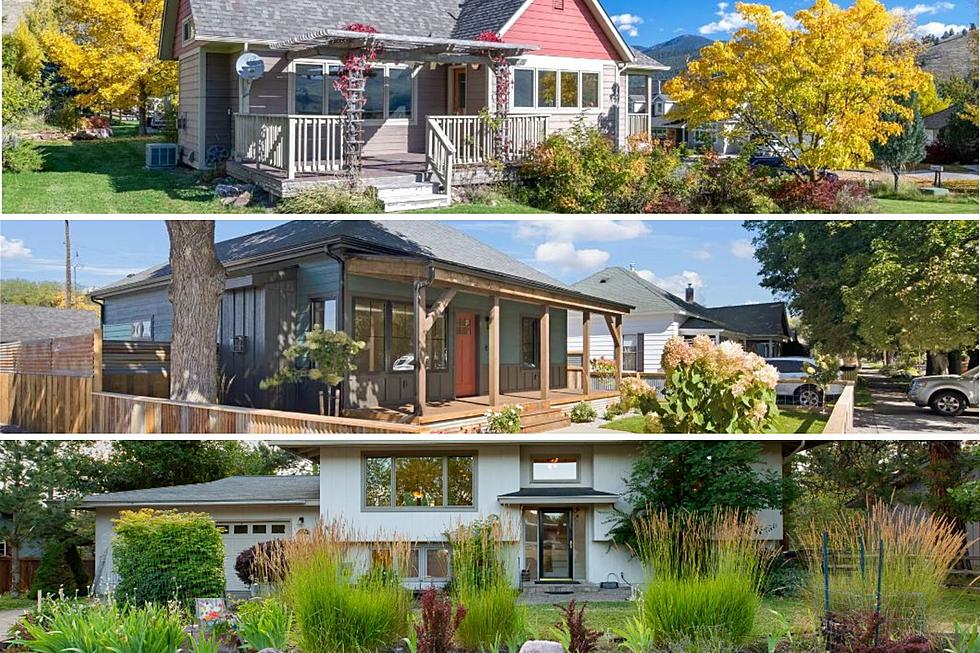 Montana House Hunters: Make Your Pick Between Three Montana Homes
Sheena Comer Winterer with Ink Realty Group via Realtor.com, Mike Kaptur, RE MAX All Stars, via Realtor.com, Cindy Biggerstaff ERA Lambros Real Estate via Realtor.com
I love home improvement shows. I love real estate shows. I love, "Love It or List It", I love "Tiny House Nation." I love the Property Brothers. I love "House Hunters." When I visit my in-laws in Billings, my mother-in-law saves dozens of episodes of these shows and we all watch them together and fantasize, living vicariously through the home buyers. We vote on which house we would buy or which house we would fix up or which house we would list. We also watch these shows to get our own ideas because we're a family of DIYers.  
During Season 196 "House Hunters" did an episode in Bozeman, Montana and another one during Season 170 in Billings, Montana. I wondered what an episode of the show would be like if it was set in Missoula, Montana. So, I thought I'd design my own episode.
Read a preview of the three homes, then take a virtual tour of all three.  
#1 The Hilltop Haven
With views of mountain tops and a location on a quiet cul-de-sac, this home in Grant Creek embodies the quintessential Montana experience. Spend cozy nights next to the fireplace reading a good book, pulled from the custom bookshelves. This home is listed by Sheena Comer Winterer with INK Realy Group for $785,000.
#2 The Bustling Bungalow
The perfect option for city living. Close to the Good Food Store and only minutes from downtown Missoula, this bungalow features quartz countertops, "custom tile with in-floor heat," and a beautifully landscaped yard. This home is listed for $645,000 by Mike Kaptur with RE MAX All Stars. 
# The Forest Fantasy
Located in the Rattlesnake neighborhood, this split-level with gorgeous hickory floors and a deck nestled in the trees is close to trails and the University of Montana. It's listed by Cindy Biggerstaff at Lambros Real Estate for $775,000.  
And now, for a tour of all three homes.  
Montana House Hunter: Which Home Would You Pick?
If you had the chance to pick between three Montana homes, which one would you choose?
Gallery Credit: Ashley
Okay, now is the time to decide. Which home would you pick?
For more Montana Real Estate, take a tour of this spectacular Missoula home:
SEE INSIDE: Spectacular Missoula Home for Sale
With 8 bedrooms and 10 bathrooms, the home for sale on Loraine Drive is truly a wonder to behold.
Gallery Credit: Ashley
More From Z100 Classic Rock