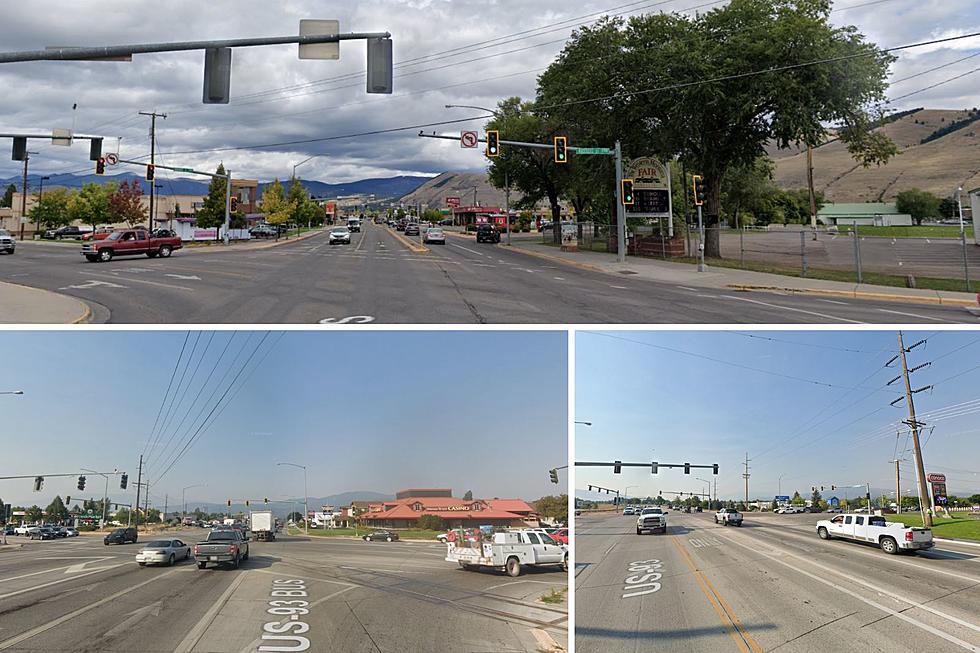 10 of Missoula's Most Infuriating Intersections
Credit: Google Maps
It's the never-ending conversation and the great unifier among long-time locals and new residents. Missoula is a difficult city to drive in. Of course, this is in part because of the "interesting" history of how Missoula's streets were designed. You can even purchase wall art depicting Missoula's insane intersections.
We asked what are the worst intersections in Missoula and the responses came flooding in, both on our page and when our post was shared on the Let's Improve Missoula's Reserve Street Facebook page. There were some people that just said "all of them" and we can't wholly disagree, but there were definitely some themes that presented themselves.
Missoula's "Problem Streets"
Among many of the responses a few "problem" streets became evident.
Reserve Street
Brooks Street
Slant Streets
Third Street
Roundabouts
One debate started about whether or not roundabouts make things easier or harder to manage.
I've seen exactly what this person is talking about happen on streets like this in Missoula:
Four-Way Stops
This person made a really good point about the confusion around four-way stop signs.
Here's what this person is referring to. So many lanes, only stop signs, yes, confusing.
We decided we'd put together a list of the most infuriating intersections in Missoula, if not for us all to point and say, "Argh! Yes! I hate that intersection" but maybe to also give us all a heads up about which intersections might require a bit more vigilance. And as I'm writing this I'm thinking about a follow-up article already: what alternate routes do you use to avoid these irritating intersections?
10 of Missoula's Most Infuriating Intersections
Ever found yourself at one of these intersections and wanted to scream? We feel you.
Have You Seen Missoula's Utility Boxes? Here are 21 of Them
Missoula's Traffic Light Box Art
More From Z100 Classic Rock