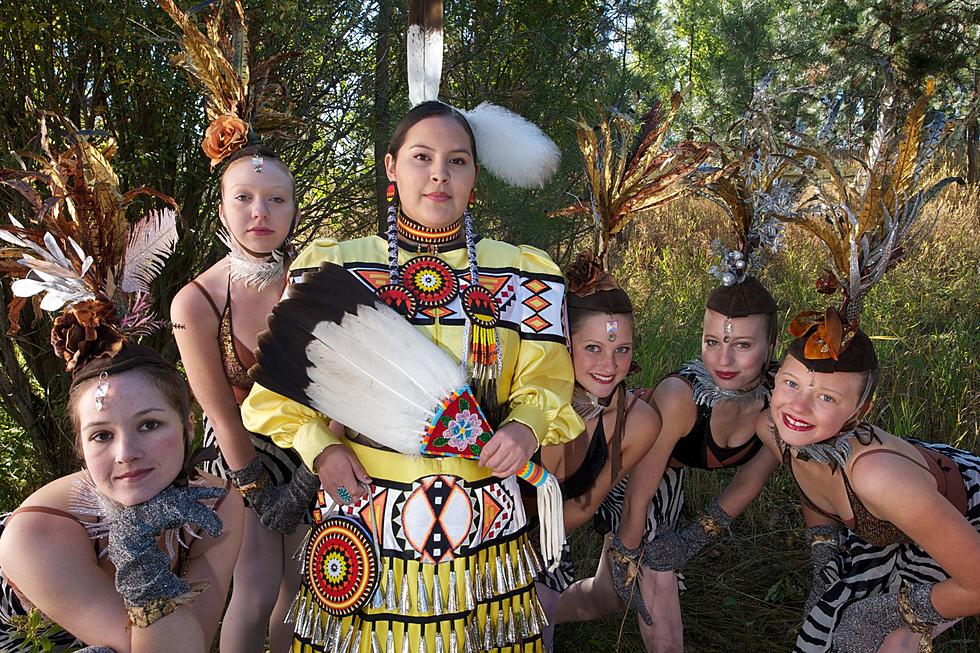 Missoula's RMBT Celebrates 25 Years, Tells MT Stories Globally
Photo Courtesy of Rocky Mountain Ballet Theatre
25 years ago, I was lucky enough to be a dancer that was in the first class of students at the newly started Rocky Mountain Ballet Theater School. That school and dance company has now evolved into a vehicle for telling Montana stories to a global audience including talent from all over the world.
How It All Started
"We weren't going to do Swan Lake or the Nutcracker. We were going to do things that worked here. And little did we know it would start working all over the world," says Charlene Campbell Carey, Artistic Director.
Carey had been invited to Montana on numerous occasions as a guest teacher. "It's the only place I ever came that kept calling me back. It just seemed beyond my control in a weird way. It just kept calling me," she says. But when her son died, it was a catalyst for her to come to Montana full-time.
"I just put everything in the car and came here," Carey says. "What I could do to try to remember my son every day was to try and do something for somebody else. Once you start that pattern of service with the arts it sort of just takes off."
Where Things Went
That service took form in myriad ways, including performances that not only entertained but educated the audience. In 2012, the company collaborated with Montana videographer and photographer Barbara Michelman and Marshall Bloom, Director of the Rocky Mountain Lab in Hamilton, MT, to create "Going Viral" a multifaceted art experience using dance and imagery to explore the science and history of viruses.
In 2008, the company traveled to China to perform during the two weeks before the 2008 Olympics. The opportunity was in large part thanks to support from former Montana Senator Max Baucus. During that visit, the company presented "American West themed ballets of cowgirls, with American music, a Salish Kootenai fancy dancer, and a rope tricking Montana Rodeo champion."
This helped pave the way for possibly RMBT's most impactful work, the Ballet Beyond Borders program.
Ballet Beyond Borders
BBB is a festival that features global dance styles including ballet but also dance from Folkloric and Native American cultures and indigenous cultures of Africa and South America. The program is about more than dance. It's about promoting diplomacy and cultural exchange through the arts.
The dancers that participate in BBB have what Carey describes as a, "higher escalation of desperation to be successful, whatever that is to them." BBB creates connection, and that connection is happening between international dancers and dancers in Montana.
"We've got Zoom," Carey says, referring to the ballet school and using technology to communicate with dancers across the world. "Let's go Zoom with Uganda this afternoon," she says with a gleeful laugh.
Where It's Going
It's no small feat that RMBT not only survived the pandemic but will continue to travel, possibly now more than ever.
"I started training 40 ballet dancers, now I'm training thousands to think beyond ballet. That's an endless galaxy."
What demonstrates this idea clearly is that Carey says many of the students who don't go on to a professional ballet company are looking for schools where they can be in international relations.
"While I'm training dancers, I don't look at them as dancers anymore, I'm training future leaders."
The company will return to China in July of 2023, and Cuba in January of 2024, and has other trips planned to Europe as well.
RMBT will continue moving forward. "More," Carey says. "Not just more of the same, more different. More evolution. More opportunities. More and more and more opportunities for young people. Do what we do here--everywhere."
LOOK: Stunning, historic hotels from every state and the stories behind them
Stacker
curated this list of stunning, historic hotels from every state. To be considered for inclusion, the structure must be more than 50 years old. Many of the selected hotels are listed on the National Trust for Historic Preservation, and several are purported to be haunted.
More From Z100 Classic Rock