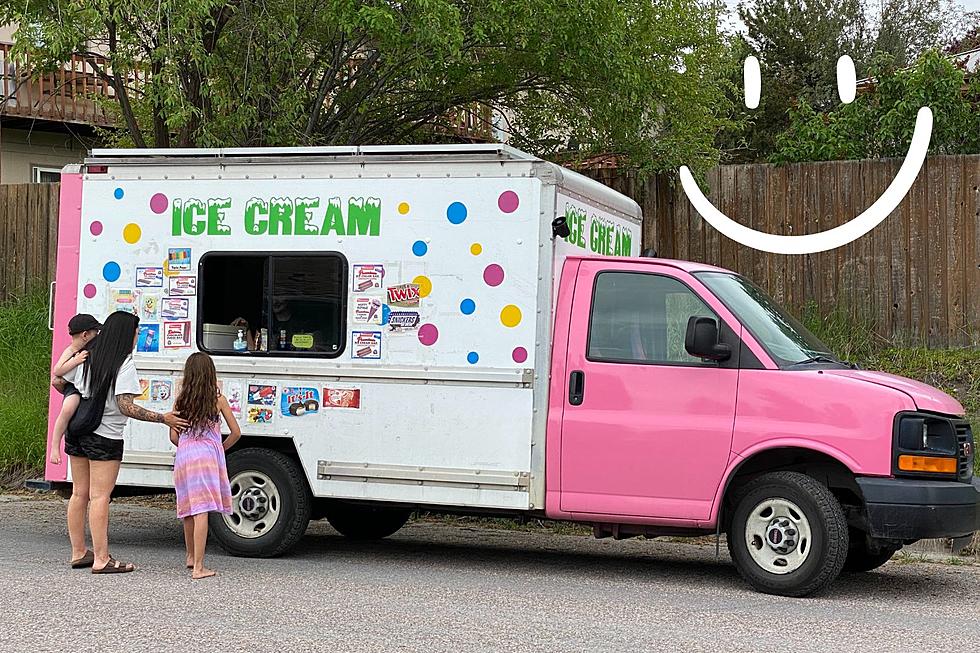 For the Joyful Kid in Us All, Missoula Still Delivers
Credit: Chris Wolfe/Canva
The other evening as the windows were open and we were getting ready to start prepping dinner, I heard the wonderful music of the big pink ice cream truck that slowly traverses the Missoula neighborhoods . To this day, whenever I hear that music I get excited. I grabbed my wallet, my Crocs (don't judge) and hit the door running trying to figure out where they are in my neighborhood.
Ice Cream Music in Missoula
The music they play is loud, and in my neighborhood the truck can be three blocks away when I hear it. I have to try to figure out where they are and when they will be heading my way. It is a game that has always been enjoyable for me. As a parent I understand how that sound can be a trigger, but for me, it is music to my ears. I also appreciate that they play the traditional music. With modern technology they can play whatever they want, but they have kept it traditional and I dig that.
Missoula's Big Pink "Ice Cream" Truck
There are so many things that I appreciate about the truck. I appreciate, that it just says "Ice Cream" on the truck. Nothing else is needed. No catchy name, not puns, just "Ice Cream". A woman came up to the truck with her children and asked if they take credit or debit cards, (they do).  Madeline, who was working, informed her of this, the woman's response was "Thank God". The kids wanted ice cream and the kids were going to get ice cream. At one time, I was that kid. Who am I kidding, I am still that kid.
Missoula has Other Ice Cream Trucks Too
There are other ice cream trucks around Missoula these days, and Montana has come incredible ice cream selections. The Big Dipper, Baskin Robbins, and Dreamy's Soft Serve all have trucks. The difference is they are normally at events, or parked. They don't tour the neighborhoods selling their sweet cold delicious goods.
I Appreciate this Missoula Tradition
With all the changes that Missoula has gone through and will continue to go through, to me it is wonderful to see some traditions continue. My kids are getting older and seem to think that they are "too cool" to chase after the ice cream truck. They don't turn down a sweet treat though, when I come back out of breath with a couple local Wilcoxson ice cream bars for them.
Missoula Businesses Where You'll Feel Like Family
Whether you're visiting or living in Missoula, you want to go where you'll feel welcome. There are the places that Missoulians recommend to go to feel like you're family.
More From Z100 Classic Rock