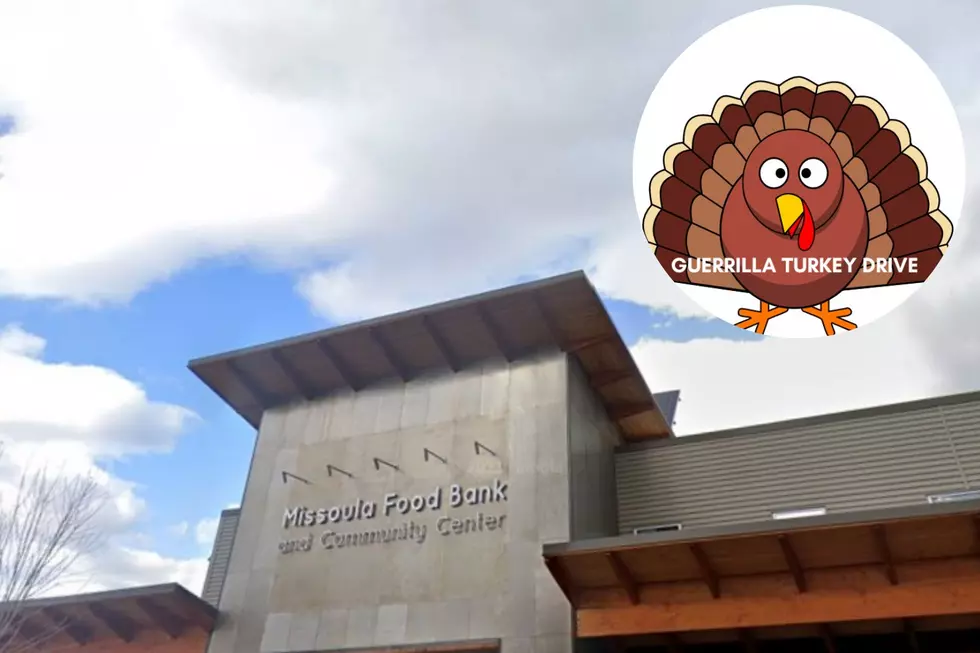 Missoula Food Bank Record Numbers Are The "New Normal"
Photo Credit: Google Maps/Canva
The 28th Annual Guerrilla Turkey Drive is kicking off next week. Monday November 14th through Friday November 18th. You can drop off your turkey or money donations at 3250 South Reserve. This year it will be powered by some great partners. Missoula Electric Cooperative, Decker Truck Lines and KPAX-TV, will be helping us again this year. As we are finding out from multiple food banks the need this year is going to be high. The past few years Montana has seen a huge population jump from people moving to our state during the Covid pandemic. With more people moving here the more need there is to help make sure they get fed.
Record Numbers
I spoke with Rebecca Paquette about what the Missoula Food Bank has seen this past year in client numbers. Rebecca said, "In the 40 years that our organization has been serving the Missoula area, we haven't seen numbers like this year. We've had months since March of just repeating record breaking numbers."
New Normal
The "New Normal" has been a phrase that has been used a lot over the last couple years and it doesn't look like it is going away soon. The Missoula Food Bank is seeing a "New Normal" in the numbers they have seen. But the good news is the amount of help the food bank gets is helping them make it work. Rebecca said, "We are very thankful for so many of our community sponsors, and every day people who are stepping up and helping make sure we got food on the shelves, so that we can meet that demand."
The Turkey Drive
The Guerrilla Turkey Drive was started to help a few people get a turkey for Thanksgiving. Over the past almost three decades we have helped thousands of households in Western Montana get that turkey, and we will do it again this year. Please help us if you can. Thank you!
When is Apple Day in the Bitterroot? When the pies are done!
Behind the scenes in Montana making the best pies under the Big Sky
More From Z100 Classic Rock