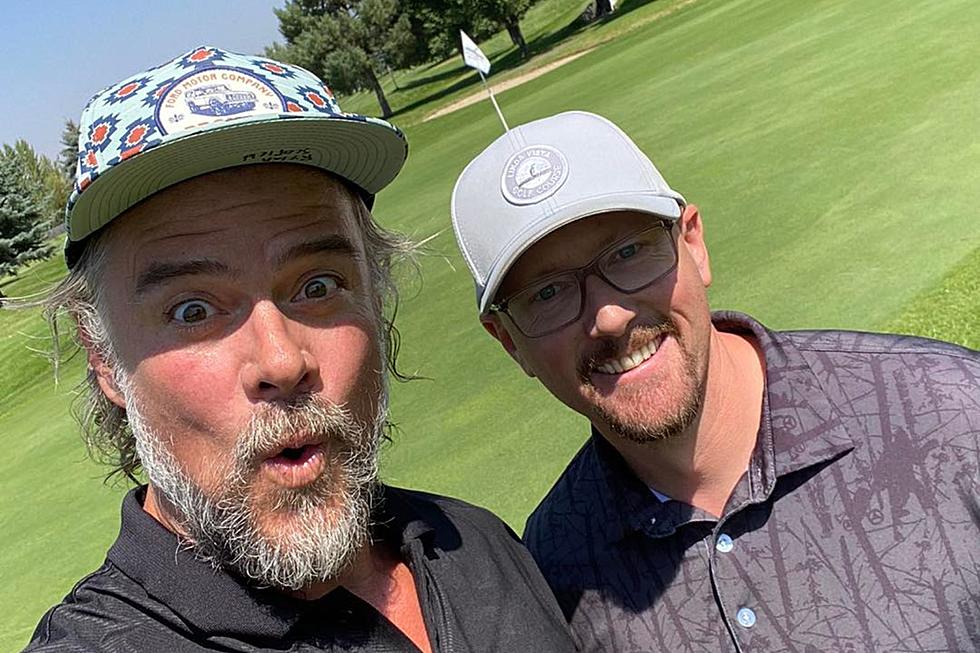 Actor Josh Duhamel Plays Surprising Missoula Golf Course
Credit: Linda Vista Golf Course via Facebook
It seems like the rich and the famous visit Montana on a pretty regular basis these days. Montana can be a very attractive place to visit, not only for the amazing place that it is, but when rich and famous people visit Montana we have a tendency to leave them alone. From what I understand, that is what a lot of rich and famous people like, is to have some time to themselves occasionally.
This Famous Person Didn't Play the Most Expensive Course in Missoula
When a famous person comes to Montana and plays golf, it seems like they play the higher priced and fancier golf courses in the state. When country music star Kane Brown had a concert in Missoula he played the Canyon River Golf Course, whish is one of the most expensive public golf courses in Missoula. Recently actor Josh Duhamel visited Missoula and played the Linda Vista Golf Course according to their Facebook page.
This is My Neighborhood Course in Missoula
There are a few reasons that this is pretty cool to me.
This is one of the cheapest golf courses in Missoula.
It is mostly a par 3 golf course. They have 9 holes and only two of them are par 4.
There are a lot of kids, and people who are learning the game on this course.
This is my neighborhood golf course and I play it almost once a week.
Josh Duhamel From the Transformer Movies
Josh Duhamel was born in Minot, North Dakota so maybe it makes sense that when he visited Missoula he would play one of the more low key golf courses available. He has been acting for over twenty years now and has appeared in multiple Transformer movies.
I Might Just Have to Become a Fan of Josh Duhamel
I will be the first to admit that it can bother me sometimes when famous people visit our state and go to places that I could never afford. There is some jealousy on my part there. In this case, I think it is totally cool that he came and played a course that not only do I play regularly, but it's a course where they treat me well every time I play. I can't say that with all the golf courses I have ever played. I am now curious what his score was on hole number 3. I will also re-watch some of the Josh Duhamel movies I have seen in the past, and maybe become a fan.
LOOK: Where people in Montana are moving to most
Sta



cker
compiled a list of states where people from Montana are moving to the most using data from the U.S. Census Bureau.
More From Z100 Classic Rock