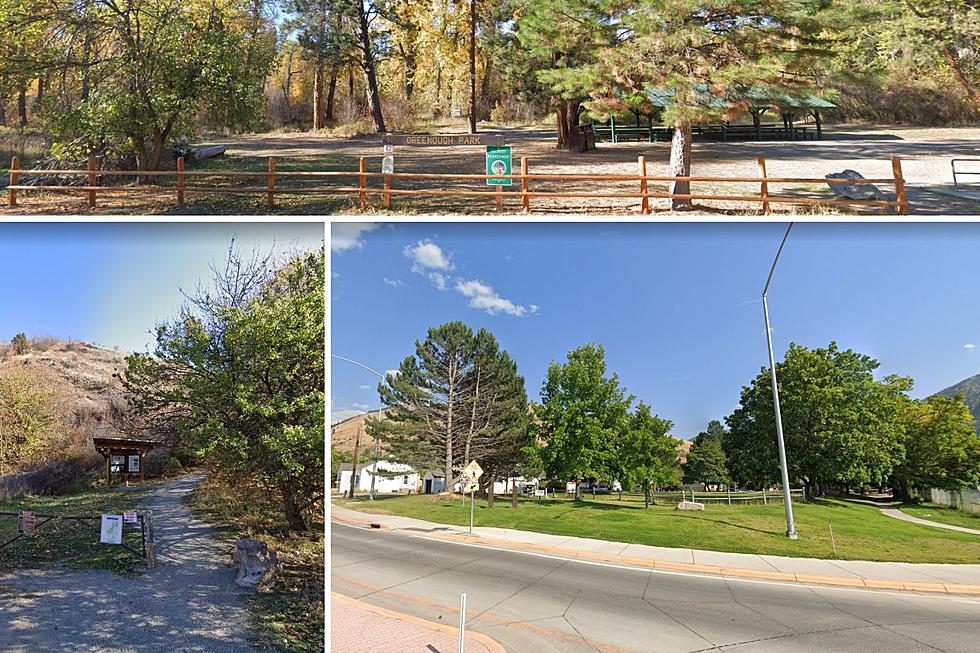 Getting to Know Missoula's Neighborhoods: Lower Rattlesnake
Credit: Google Maps
The Rattlesnake, whether it's Upper or Lower, might be one of the most popular neighborhoods in Missoula. It's usually commented on with "ooo's" and "ahhh's" and people inviting themselves over for dinner to houses of friends who live there.
In this series, we'll take a look at information from the City of Missoula's Neighborhood Profiles for each of Missoula's Neighborhoods, with all data cited below coming from the Neighborhood Profile. In this article, we'll look at the Lower Rattlesnake Neighborhood.
Where is the Lower Rattlesnake Neighborhood?
The neighborhood basically begins at the Van Buren Street exit from I90. Right away you'll see Gregory Park and if you are coming into Missoula from the east on I90, you will have driven around the base of Mount Jumbo before exiting.
You may also find yourself on East Spruce Street and if you continue until it turns into West Greenough Drive you'll find yourself on the other side of the Lower Rattlesnake Neighborhood and close to Greenough Park as well.
Who Lives in the Lower Rattlesnake Neighborhood?
The residents in the Lower Rattlesnake Neighborhood are educated, with 100% having a high school diploma or higher and 67% having a bachelor's degree or higher. This may be because this neighborhood is situated well for students and staff at the University of Montana. It's close to the school as well as a grocery store, restaurants, and bars. The median age of the neighborhood is also 36.8, suggesting there may be more students living there.
What is Housing Like in the Lower Rattlesnake Neighborhood?
There are more renter-occupied households than owner-occupied households which also supports the idea that this is a neighborhood popular among University students. For those looking for houses, the median sales price was $602,000. It's typically less expensive to live in the Lower Rattlesnake than in the Upper Rattlesnake, but the median price is still higher than in other neighborhoods in Missoula.
Key Feature of the Lower Rattlesnake Neighborhood: Trailheads + Tree Canopy Cover
A draw to this neighborhood are the trailheads for both Waterworks and Mt Jumbo. For anyone who appreciates the outdoors, having two hiking trails close to where you live would certainly be a draw. With proximity to the Upper Rattlesnake, additional hiking trails are nearby.
Even if you're not into hiking, the feeling of being in nature is ideal in the Lower Rattlesnake. The neighborhood has the biggest percentage of tree canopy cover of any of Missoula's neighborhoods. If you like city living without feeling like you're living in a city, the Rattlesnake (Lower or Upper) is the neighborhood for you.
WOAH: 99 Signs You Were a Teenager in the '90s
Grab your Hypercolor T-Shirt and Bonnie Bell Lip Smackers because we're traveling in time to the most radical decade of them all. Only real '90s teens will remember these iconic pop culture moments--see how many you recall!
More From Z100 Classic Rock