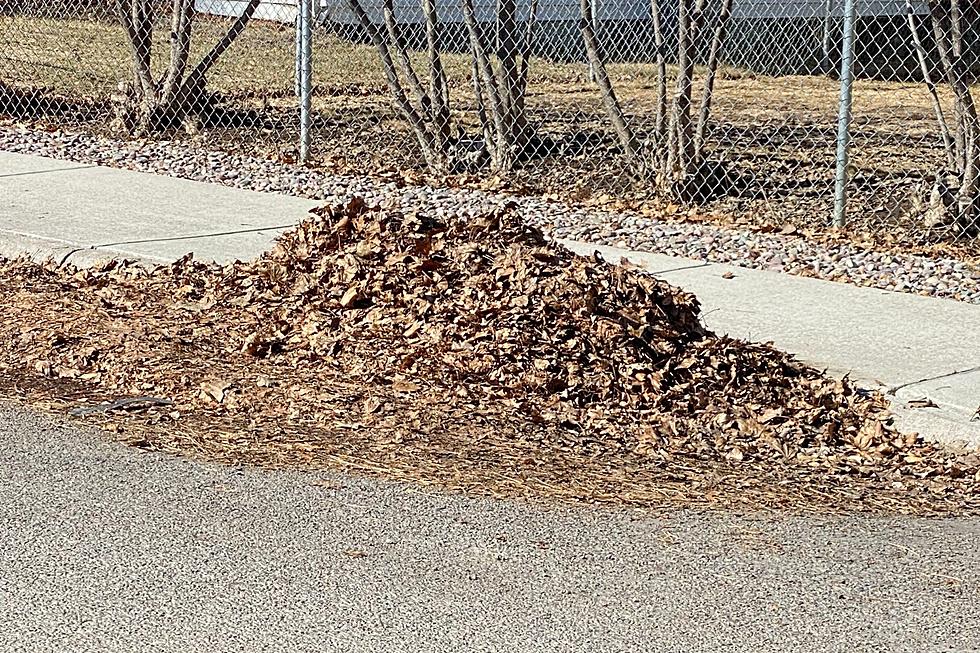 Attention: Missoula Will Have A Spring Leaf Removal Starting Soon
Credit: Chris Wolfe/Canva
Missoula's winter has been a long one and the snow started earlier than the city expected last November. Right when the leaves fell the snow fell on top of it which put a damper on the city being able to collect the leaves. Brian Hensel, Deputy Public Works and Mobility Director for Streets spoke with News Talk KGVO's Peter Christian about the situation.
We had winter hit early November, which was in conjunction when we should have been doing leaf collection, and I think we were able to only spend a day and a half actually picking up leaves and then winter hit.
In Missoula the Same People That Collect Leaves Also Plow Snow
In Missoula is the same people that collect leaves also run the snow plows. The early winter caused issues. Brian continued:
Once the snow hit we pretty much had to abandon leaf collection. All the snow and then the resulted berms from plowing ended up going to where the leaf piles were and we were unable to collect the leaves last fall.
A Spring Leaf Collection in Missoula
With winter finally over, the snow may be melting but the piles of leaves are still there. Missoula is going to have a spring leaf collection. Brian says:
We are trying to embark on leaf collection in the spring. Which in my 23 years has never happened before.
For the Entire Interview Listen Below
The City of Missoula Is Asking For Your Help
This is where the city needs your help. Brian is asking for everyone to help make the process easier.
We're gonna start leaf collection on Monday April 3rd. Every citizen in this town that wants us to pick up leaves, I hate to ask, but we are going to have to re-rake them back into the parking lanes. What we would like you to do is  are going to ask you to do is try to rake them into piles that don't encroach into drive lanes or bike lanes. Also try to keep them away from parking spaces as best you can.
The City of Missoula Needs Your Help
Let's help the city and be aware leaf collecting is coming. This will be a process. First will come the leaf removal, then will come the spring sweeping. For the schedule and map you can head to the cities Leaf Collection Website.
Montana's Top 10 Record-Setting Wild Weather Events
Montana is named Big Sky Country for several reasons, not only grandiose Sunsets but impressive weather events as well! Ask any Montana resident who has scoffed at the idea of tossing a blanket or snow shovel in the trunk of the car " just in case". Here is a list of Montana's Top 10 Record-Setting Wild Weather Events
More From Z100 Classic Rock