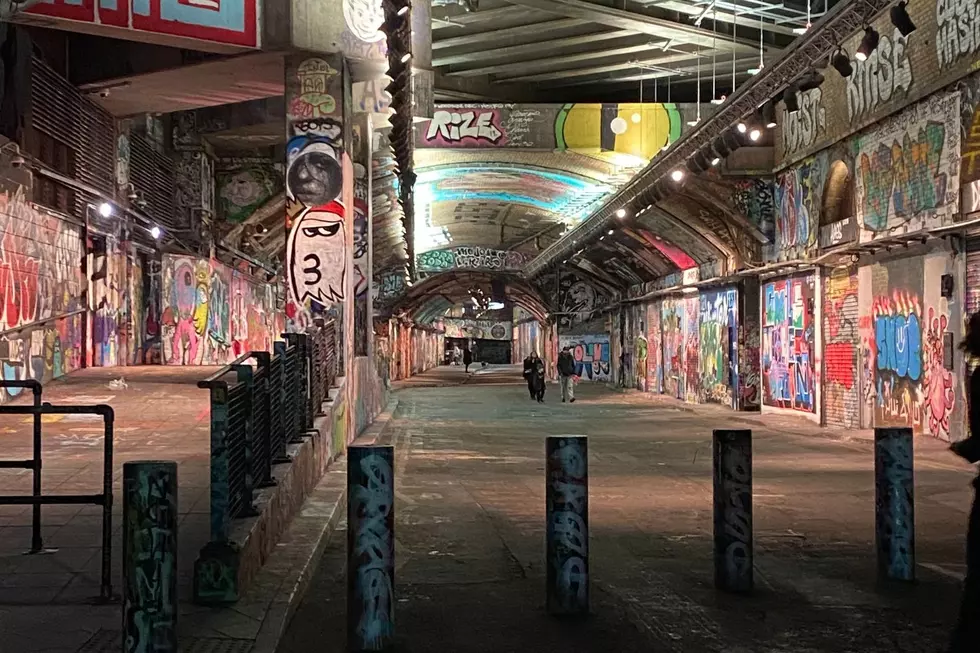 There's A Better Opportunity For Art In Missoula Than 'Tagging'
Chris Wolfe/Canva
My family and I were able to go to spend some time in London over the holidays. It was a trip that was a long time in the making and it was great to finally be able to get a chance to make it happen. We enjoyed a lot of the sites of London. We saw the clock tower where they house "Big Ben". "Big Ben" is actually the big bell that chimes and not the actual tower. We also saw, the Parliament building, "The London Eye" (the big Ferris Wheel) and so much more.  
Graffiti Can Be Amazing Art Too
When we were in London we found the "Graffiti Tunnel" which is a place where graffiti artists are allowed to express themselves legally. The city hopes that this will be an outlet for the artists, and they won't cause any damage to someone else's property. It was a very cool place.
We Have A Place To Do More Than Tag 
We have something similar here in Missoula right by the California Street footbridge. I checked it out the other day. I didn't see very much art on the wall, it was mostly words and tagging, but it is a start. There are some very artistic people in our community, and it would be cool to see some of the art show up on the wall. I find it also cool that the wall can change over time as more people add to it or change it with their vision.   
Let's See The Art 
So let's stop the "tagging" on other people's property, and start the art on the wall that was built for that specific purpose.  
Montana's Top 10 Record-Setting Wild Weather Events
Montana is named Big Sky Country for several reasons, not only grandiose Sunsets but impressive weather events as well! Ask any Montana resident who has scoffed at the idea of tossing a blanket or snow shovel in the trunk of the car " just in case". Here is a list of Montana's Top 10 Record-Setting Wild Weather Events
More From Z100 Classic Rock