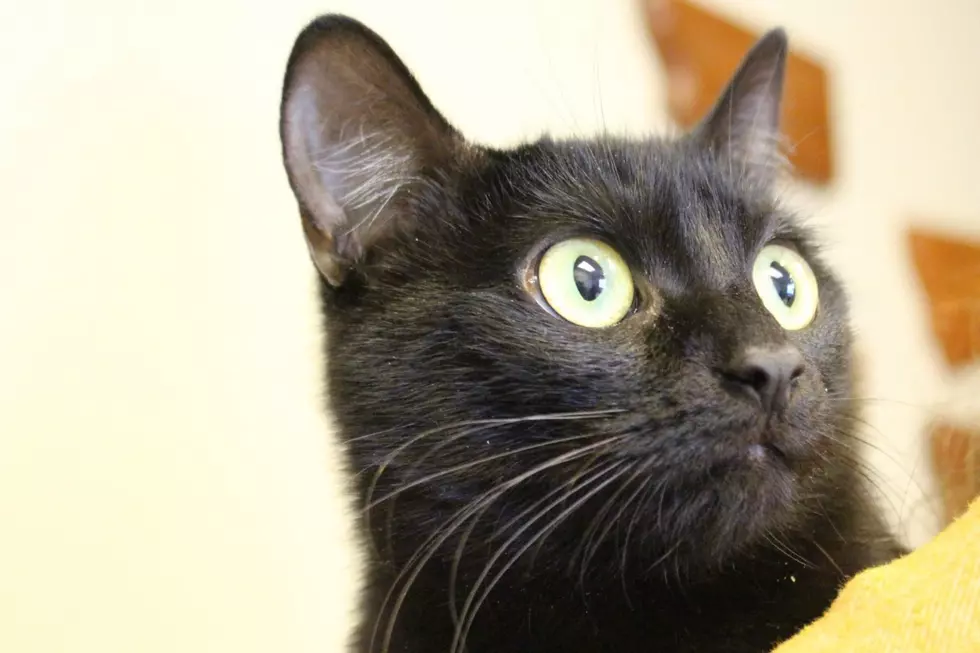 You Should've Adopted This Sweet Cat Before it Snowed
Photo; Ashley Warren, Townsquare Media
With a name like Doppler, this cat might have been able to warn you Missoula and the Bitterroot Valley were going to get a dump of snow last week.
Doppler radar is the system that meteorologists use to track incoming storms, like the one that dropped 8-inches, or more of snow Wednesday in a somewhat unusual storm for early November. 
However, when Doppler visited the KYSS Studio earlier in the week for our "Take Me Home Tuesday" segment with Allison from the Humane Society of Western Montana she gave no indication of the cold to come. Although come to think of it, she was a bit of a "scaredy cat", looking around with her big green eyes while we were on the air. 
I suspect she knew something was up.
It's more likely she's just one of those cats tuned into everything around them. We actually noticed she was also listening to the music in the studio. 
Doppler is a two-year-old cat, and the Humane Society says she would be perfect in a household where she might be paired with an older cat. One that can "show her the ropes" of being a favorite pet. 
I'm betting she'd find one of her favorite places would be that outside windowsill where she could keep an eye on the Montana weather for you. 
If you're looking to adopt Doppler, or any other of the wonderful cats and dogs up for adoption, contact the Humane Society's Shelter 3/4 of a mile south of Blue Mountain Road on Highway 93. 
Missoula's Guerrilla Turkey Drive Through the Years
The Guerrilla Turkey Drive started at Z100 in Missoula, Montana in 1994. Every year since then we've been helping to feed families in Western Montana with the help of local food banks.
More From Z100 Classic Rock